Choose your favorite Gift Card design from a wide selection of styles for any occasion.
1.) To get started, visit our gift certificate order page Here.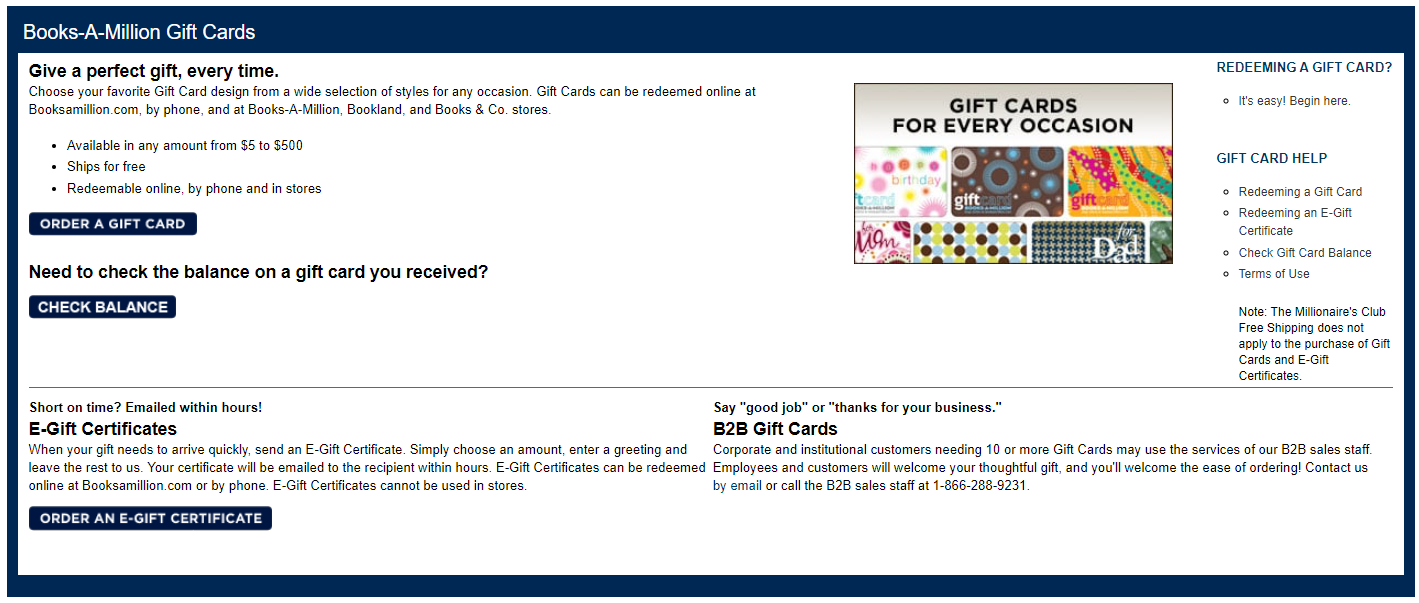 2.) Then choose either a Physical gift card or eGift Certificate.
3.) If you choose an eGift Certificate, this will be emailed to the recipient's email address that you enter:

4.) A physical gift card will be mailed to the recipient's physical address that you enter: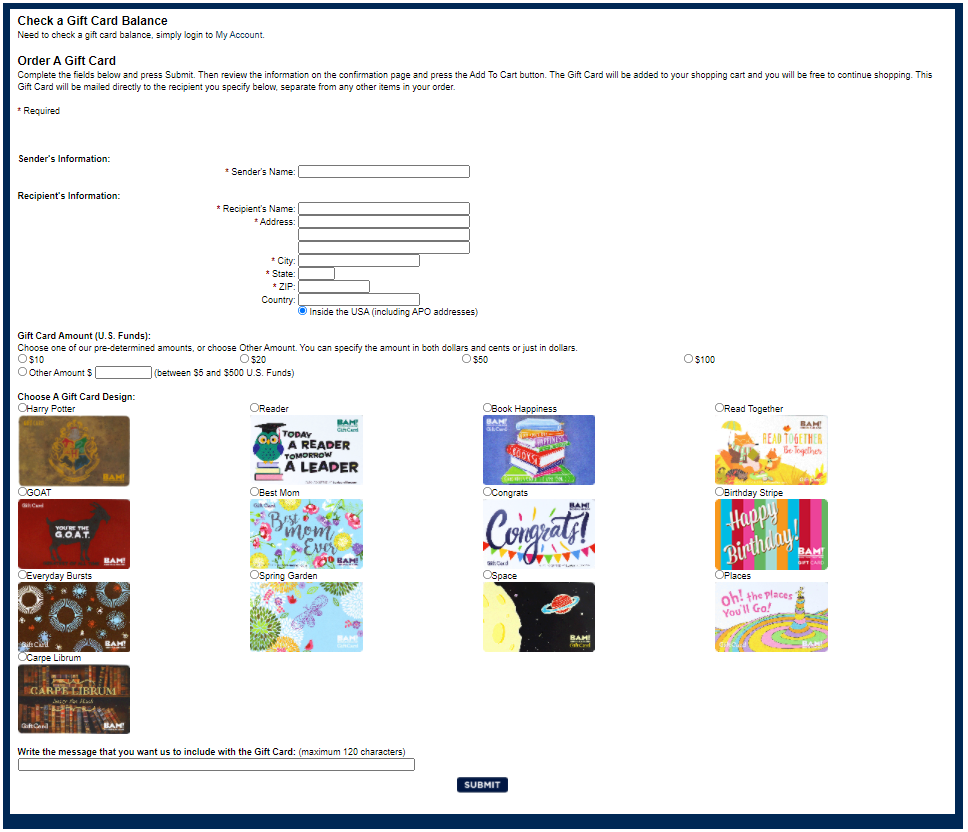 5.) Enter your information as the Sender and the person you wish to receive the gift card as the Recipient.
6.) Next, choose the amount of the card, or, enter a custom amount in the box provided.
7.) Then choose the image on the gift card from our currently available selection.
8.) You can also include a gift message that will show on the letter shipped with the card. This is optional and is not required for the order.
9.) Click Submit, then select to Add the newly created card to your shopping cart.
10.) From there, you can begin the normal checkout process or continue your online shopping!
Books-a-Million offers a quick and easy way to send someone special a gift of appreciation. Gift Cards can be redeemed online at Booksamillion.com, by phone, and at Books-A-Million, Bookland, and Books & Co. stores.
*Please note: gift cards are non-refundable, and are to be treated like cash.