Books-a-Million offers over 1 million digital eBooks for you to download and enjoy on your mobile device and home computer! Because our eBooks are copyright DRM-protected files, you will be required to download and authorize Adobe Digital Editions on your device to access your purchase.
Downloading and Installing Adobe Digital Editions
Verify your device is compatible with the Adobe Digital Editions application. Adobe Digital Editions is available in most app stores and can be downloaded by clicking the link that matches your device:
Mobile Devices
Computer
For information on Adobe Digital Editions' privacy policy, Click Here.
Below you'll find the steps to authorize the program on your mobile or desktop device.
Authorizing Your Mobile Device
1.) Once you have installed and opened the Adobe app, you will click the three lines (menu) in the top left-hand corner.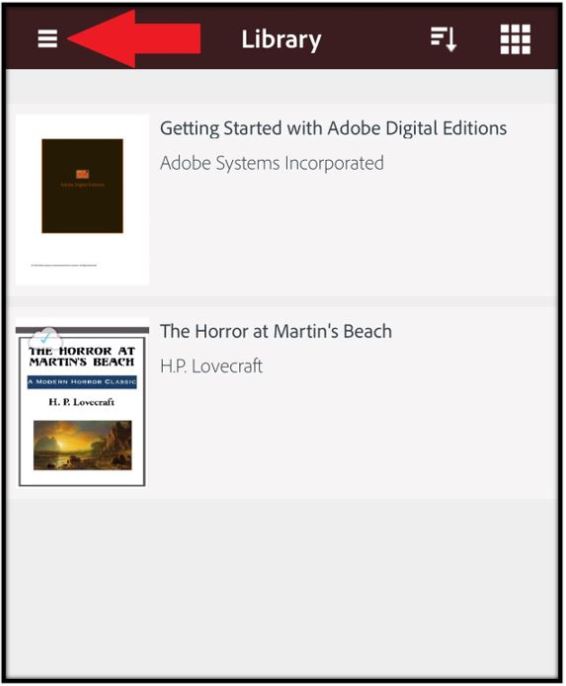 2.) In the sidebar menu, click Settings. Then click Authorize.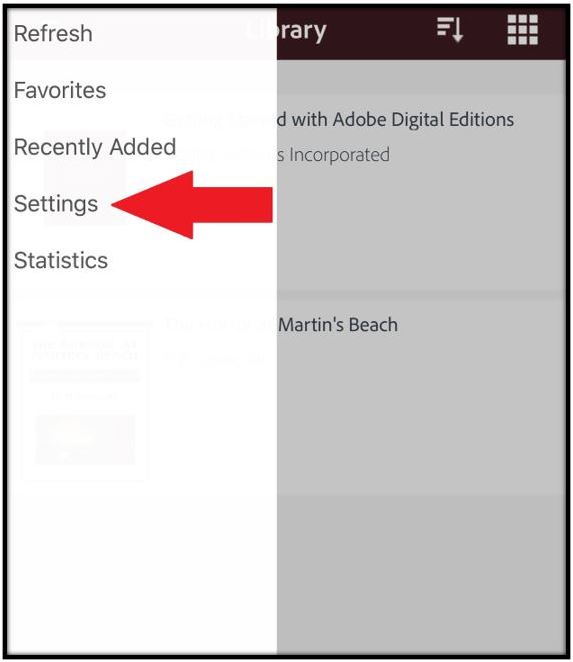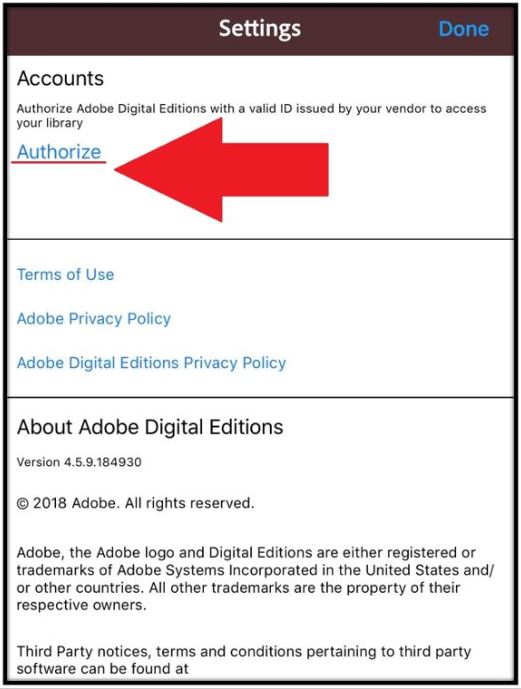 3.) Next, you will click Adobe ID to change the eBook vendor and select Books-A-Million from the list.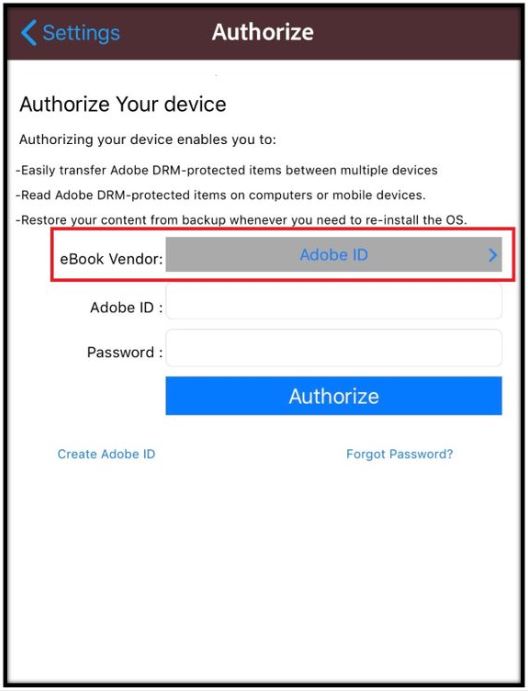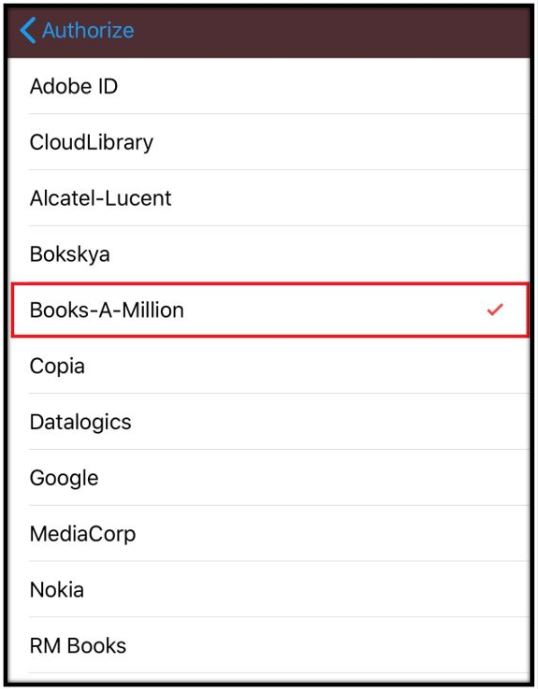 4.) With Books-a-Million selected, you will use the email address and password you use for your Booksamillion.com account. First, enter your email address into the Vendor Login ID box. Second, enter your password into the Vendor Password box. Next, click Authorize.
*We do not recommend you select "I want to authorize this computer without an ID". You will not be able to download your eBook to a different device or restore it if the eBook is somehow deleted.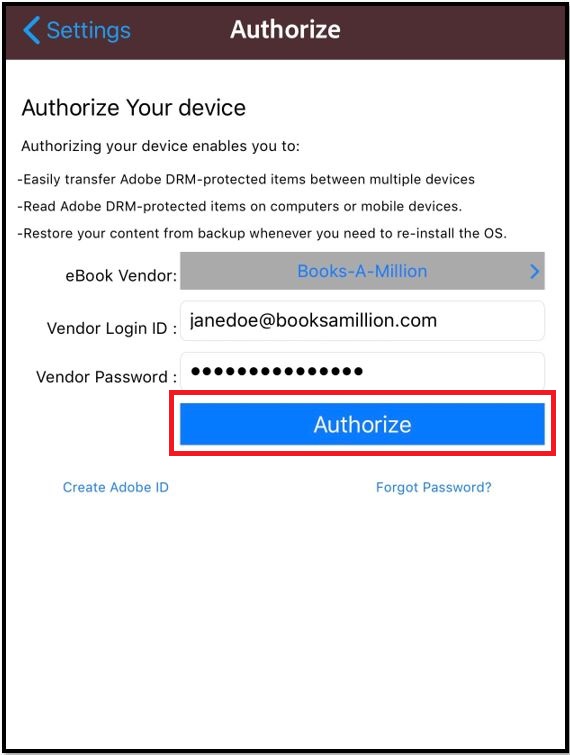 5.) Your device is now authorized to use eBooks purchased on Booskamillion.com. Click Here to learn how to download and open your first eBook.
Authorizing Your PC or Mac
Once Adobe has been downloaded and installed you will need to authorize the program using your Books-a-Million Credentials.
1.) Find and click "Help" in the top left corner. Then, from the drop-down menu, select "Authorize Computer..."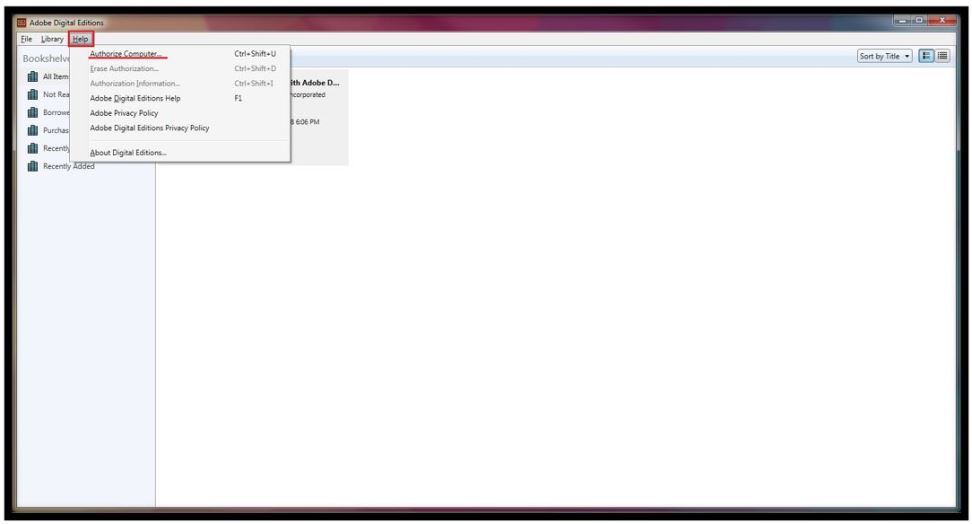 2.) An Authorization window will appear. Select the Drop-down menu to the right of "eBook Vendor"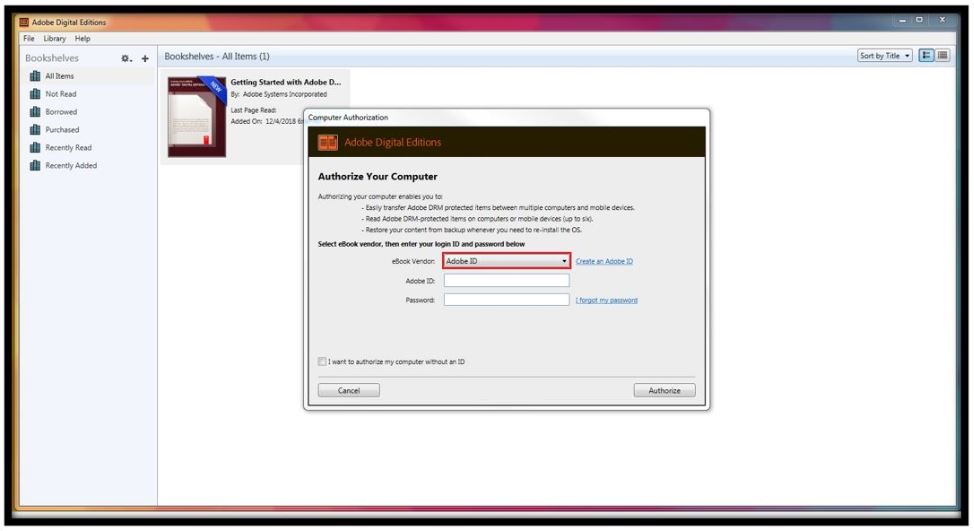 3.) Select Books-a-Million from the drop-down list.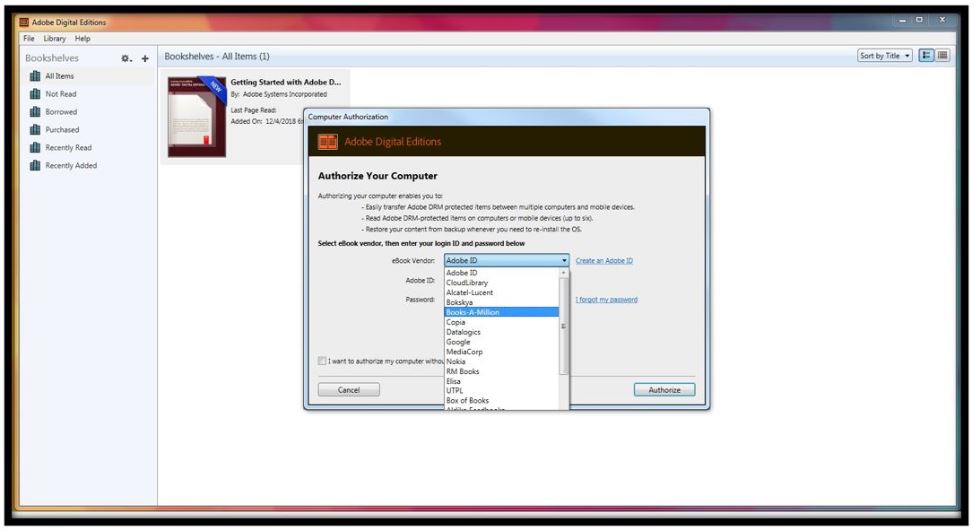 4.) Next, enter the email address and password you use on Booksamillion.com. Then click Authorize.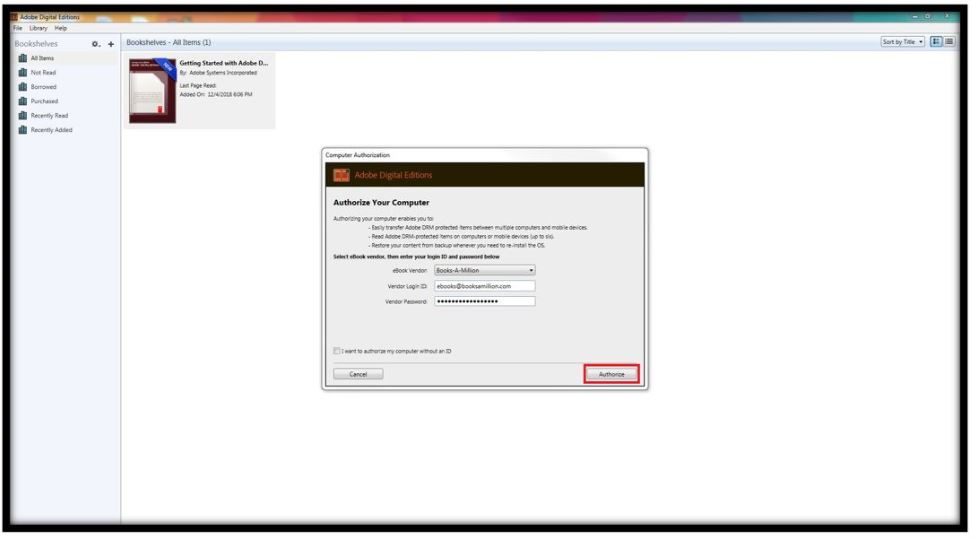 5.) Your Computer is now authorized to use eBooks purchased on Booskamillion.com.
*Our ebooks are not compatible with Nook, Macbooks, or any device that cannot support Adobe Digital Editions.