With Adobe Digital Edition successfully downloaded and authorized it is now time to start reading your first eBook! (Missed that first step? Click Here)
1.) On the My Account page on BAM.com, click "Download Library".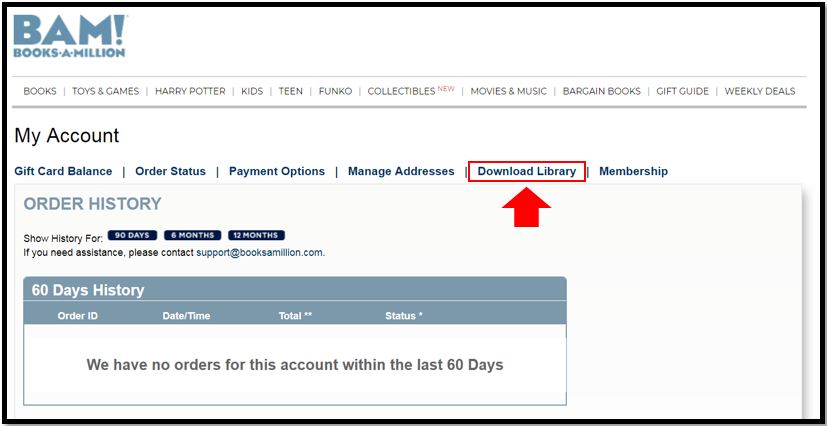 2.) In your Download Library, click "Download" under the title of the book.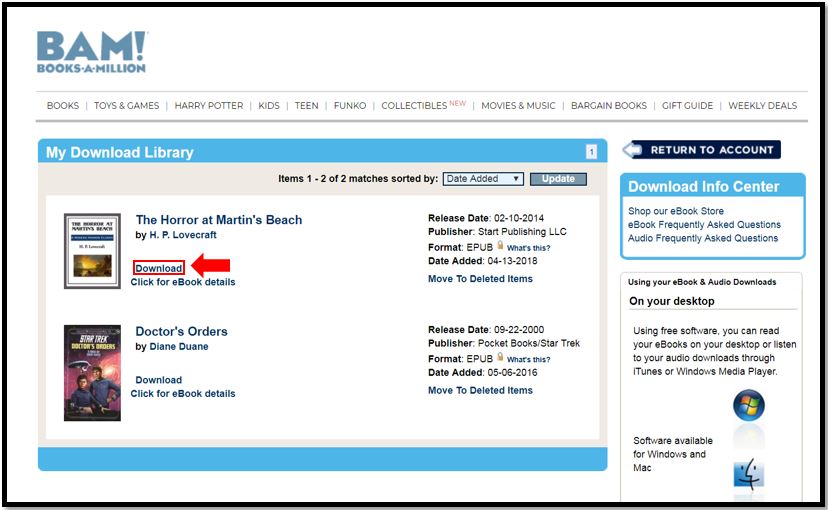 3.) Your eBook file will then be downloaded to your computer.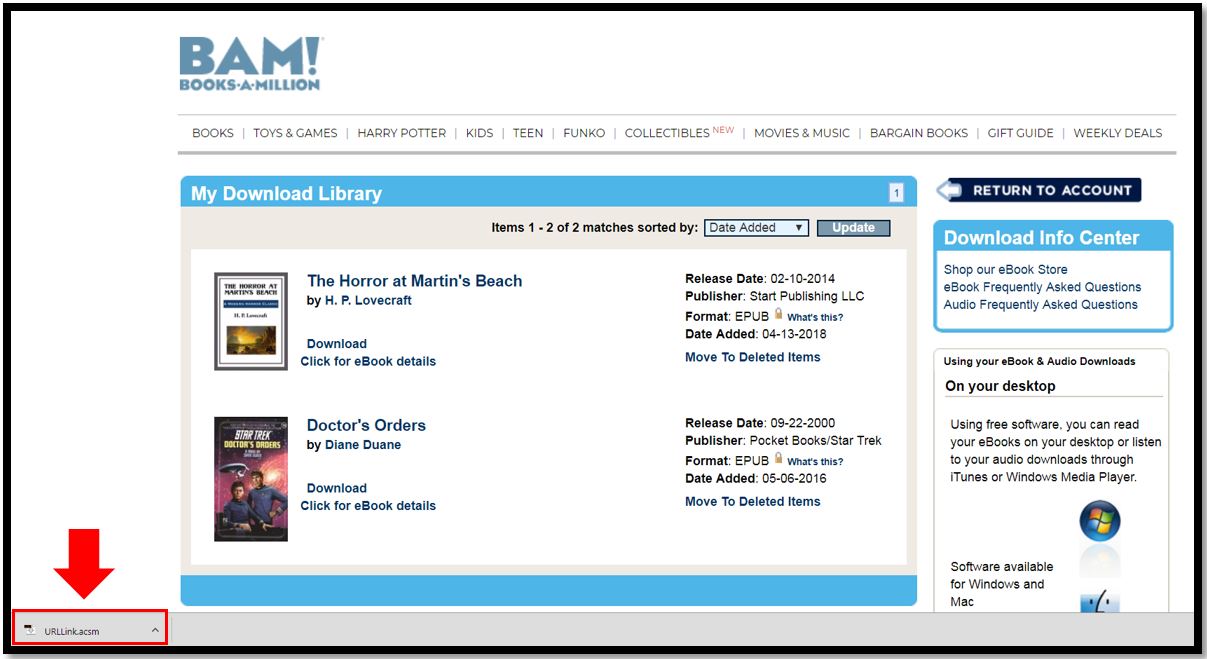 4.) Open Adobe Digital Editions and Click "Add to Library" under "File".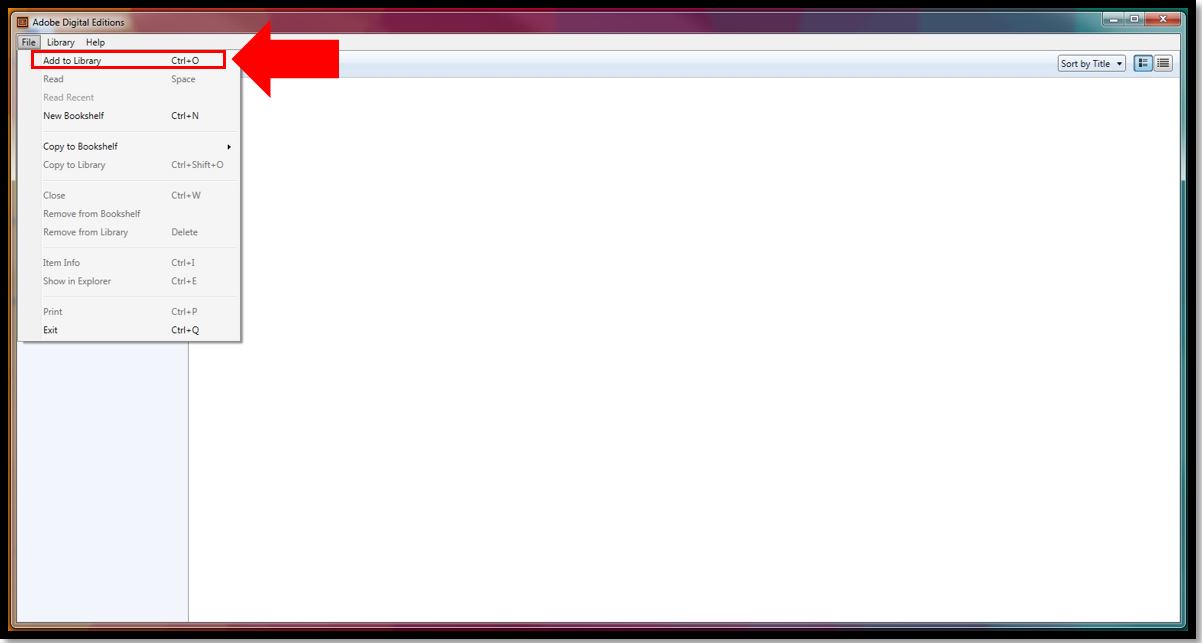 5.) In the bottom righthand corner select to view "Adobe Content Server Message" files. Navigate to the folder that holds your downloaded eBook file, usually your Downloads folder.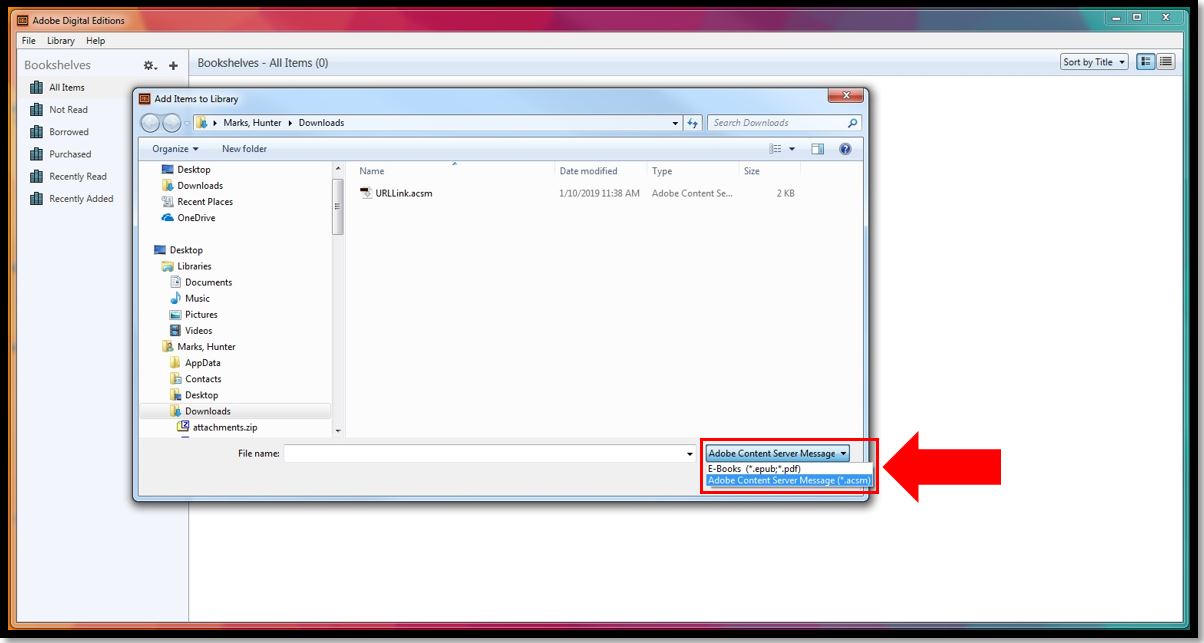 6.) Select your newly downloaded eBook file.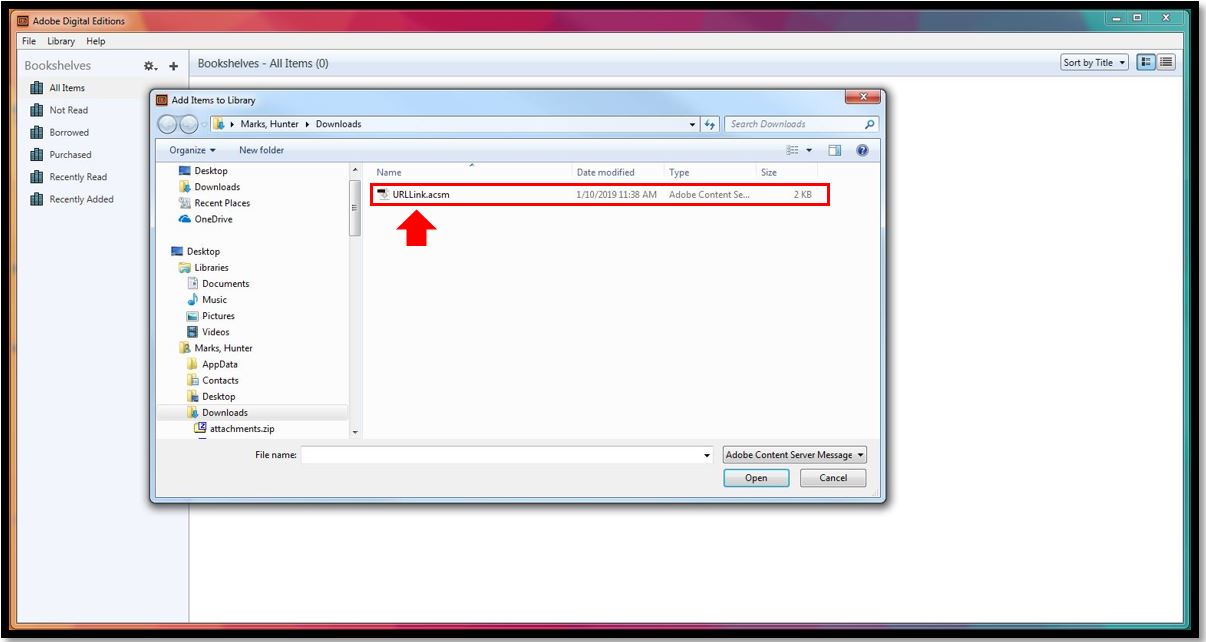 7.) Your eBook will then be added to your Adobe Digital Library and you're all set to begin your next great literary adventure!