You can easily view the status of your order by visiting the My Account page.
- Simply log in and click My Account in the top right. From there you can check your order status and select "Details" to view the current tracking information as well as save and print your in-store return information.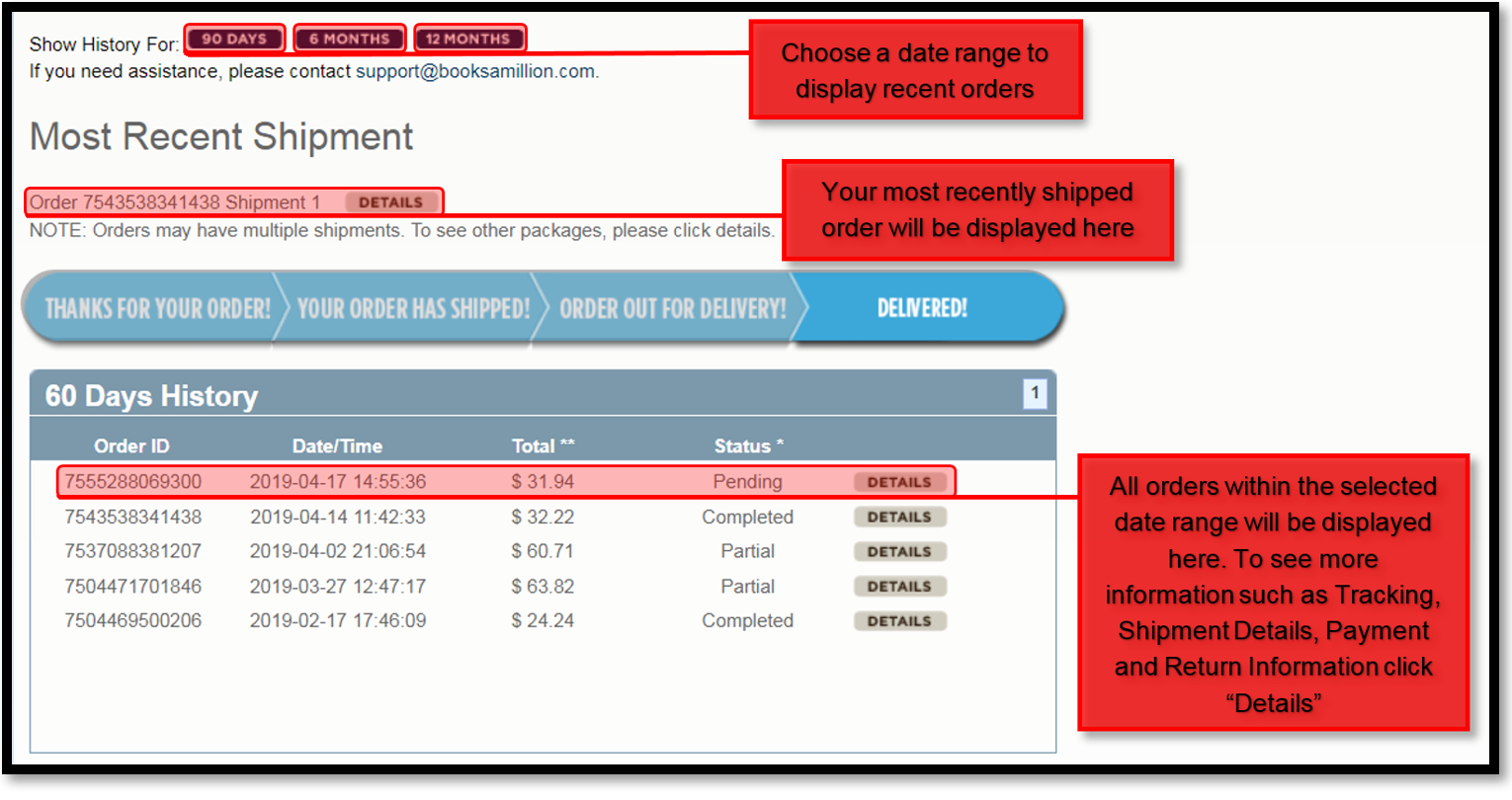 Have you placed an order and are having trouble logging into your account?
- You may have placed your order through our Guest Checkout. Guest orders do not require an account, however, if you wish to view your order details simply create a free online account with us HERE using the same email address used to place the order.
From there, follow the above steps to view your order details!
Need more help? Click here to submit a support request. Be sure to include your name and order confirmation number in your message.