The My Account page makes it easy to view your recent orders, manage payment and shipping information, and more!
To get started, click "Sign In" at the top right of Booksamillion.com, then enter your email and password. The site will refresh and you will now see "My Account" in the top right. When you first visit the My Account page the Order History will be displayed at the top. Here you can choose to view your order history date range for the last 2, 3, 6, and 12 months.
Next, your most recently shipped order along with a shipping tracker is provided above your order history. This gives you a quick update on when to expect your package!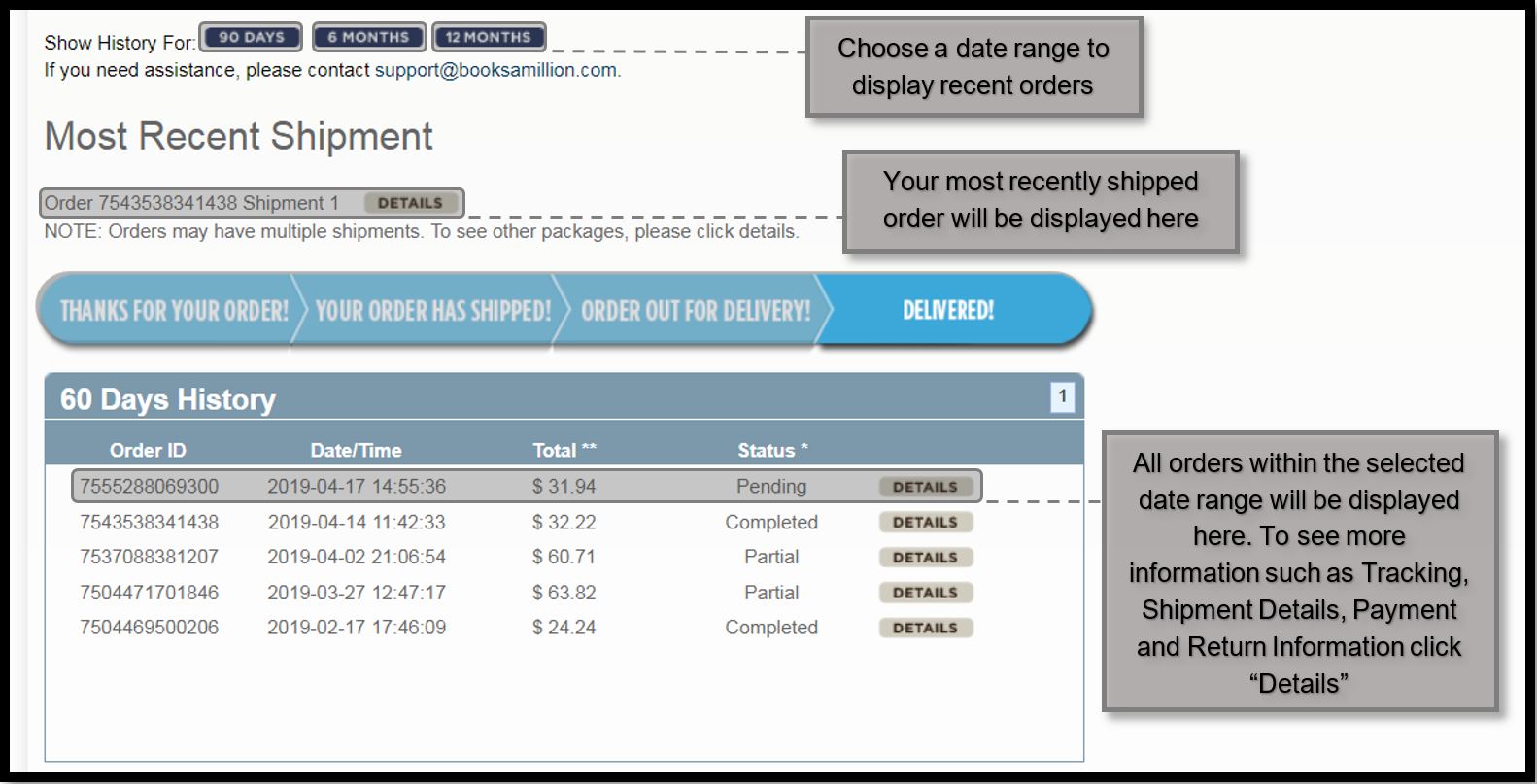 To view more details regarding a certain order click "Details" to the right of the desired order.
The Account/Membership section allows you to update your account credentials as well as a way to link your membership account to your online account.

In the Payment section, you can view, add, and delete payment methods to your account. You can also check a Books-a-Million gift card balance. For help finding the PIN and card number of your gift card Click Here.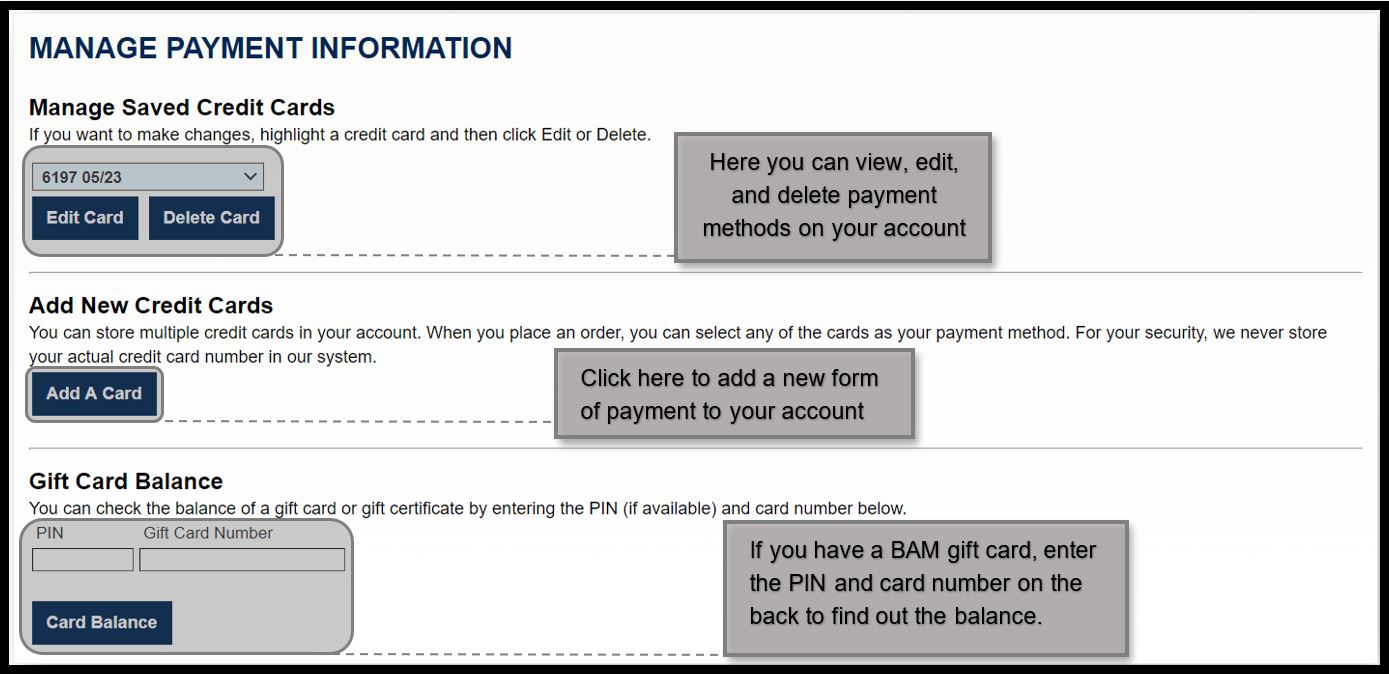 Under Manage Address Information you can add, edit, or delete saved shipping addresses to apply to future online orders.

The Download Library is the last section and provides a link to visit your digital library where all your eBook and Audiobook purchases are stored.