Books-a-Million offers a quick and easy way to send someone special a gift of appreciation. E-Gift certificates work just like regular gift cards, however, a digital card with a code is emailed to the recipient.
*Please note: e-gift certificates are non-refundable and can be used for online or in-store purchases.
1.) To get started, visit our e-gift certificate order page Here.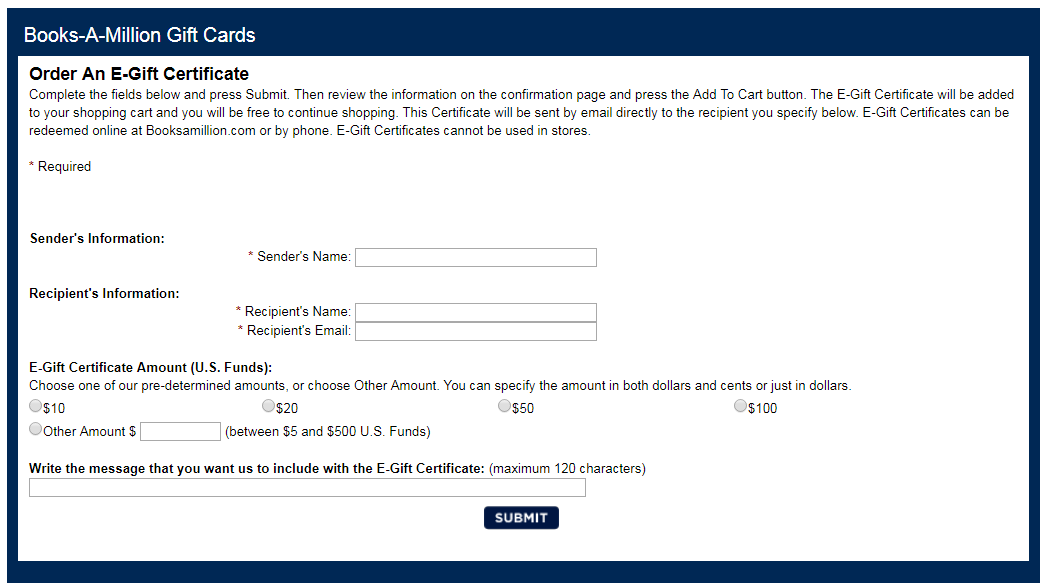 2.) Enter your information as the Sender and the person you wish to receive the certificate as the Recipient.
3.) Next, choose the amount of the certificate, or, enter a custom amount in the box provided.
4.) We also provide a box to enter a gift message that will appear along with the certificate number upon delivery. This is optional and is not required for the order.
5.) Click Submit, then select to Add the item to your shopping cart.
6.) From there, you can begin the normal checkout process or continue your online shopping!