On the final checkout page, there is an option to "Include a Gift Message?" before you submit the order:
After you click that button, you will need to select "Yes" to tell the system this is a gift order. The payment information for the order will not be included on the packing slip and your gift message will show.
Type your gift message in the box. Try to avoid special characters (example: &, $, %) as these may not carry over properly in your message.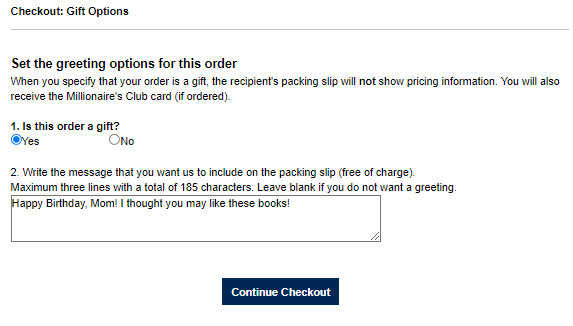 Once you enter your gift message, click Continue Checkout to return to the shopping cart and complete the order. You will see your gift message under the shipping address. If you need to change the message, click "Change Gift Message?".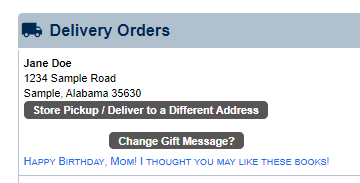 *Please note: A gift message cannot be added to an order after it has been submitted.