You'll need is the correctional facility address, the recipient's name, and their ID number.
Be sure to include a Gift Message in the order so a packing slip will be sent with the item(s). This is required for facility orders.
On the final page of checkout, under the shipping address, click "Include a Gift Message?" and follow the next steps.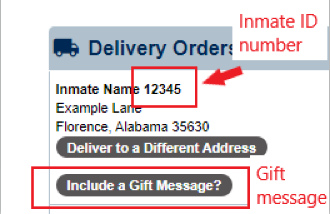 With the recipient's ID number in place, our warehouse will take care of the rest and make sure your order is shipped using the correct carrier.
Most Correctional facilities only accept packages shipped directly through the United States Post Office. To ensure your package is sent correctly, please include the recipient's ID number to the right of their name on the shipping address on the final order review page.
Example: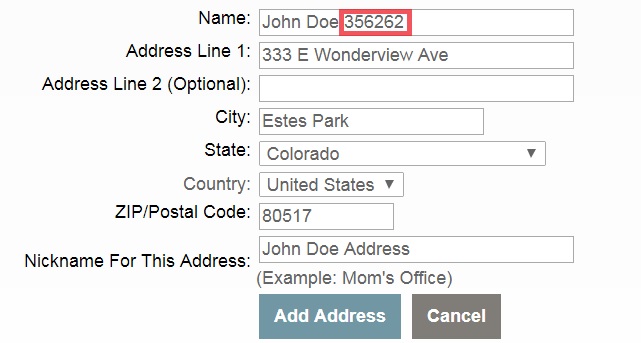 *Please be advised when selecting items for your order, approved books can vary by facility, and most do not accept hardcover books, spiral bound, CDs/DVDs, or items from the New & Used Marketplace. A publication may be rejected only if it is determined detrimental to the security, good order, or discipline of the institutions or if it might facilitate criminal activity. You should contact the facility for their full list of restrictions as each may be different.